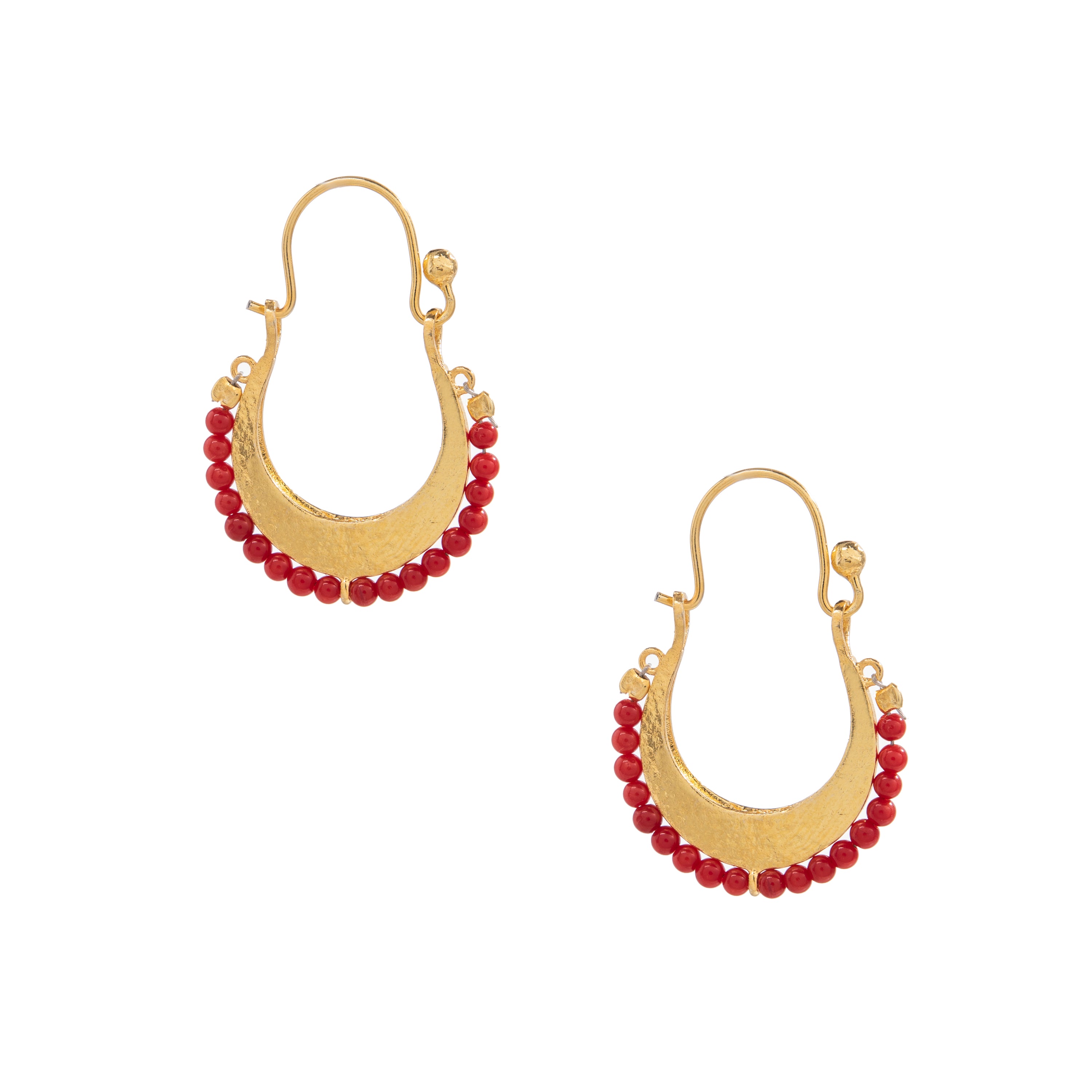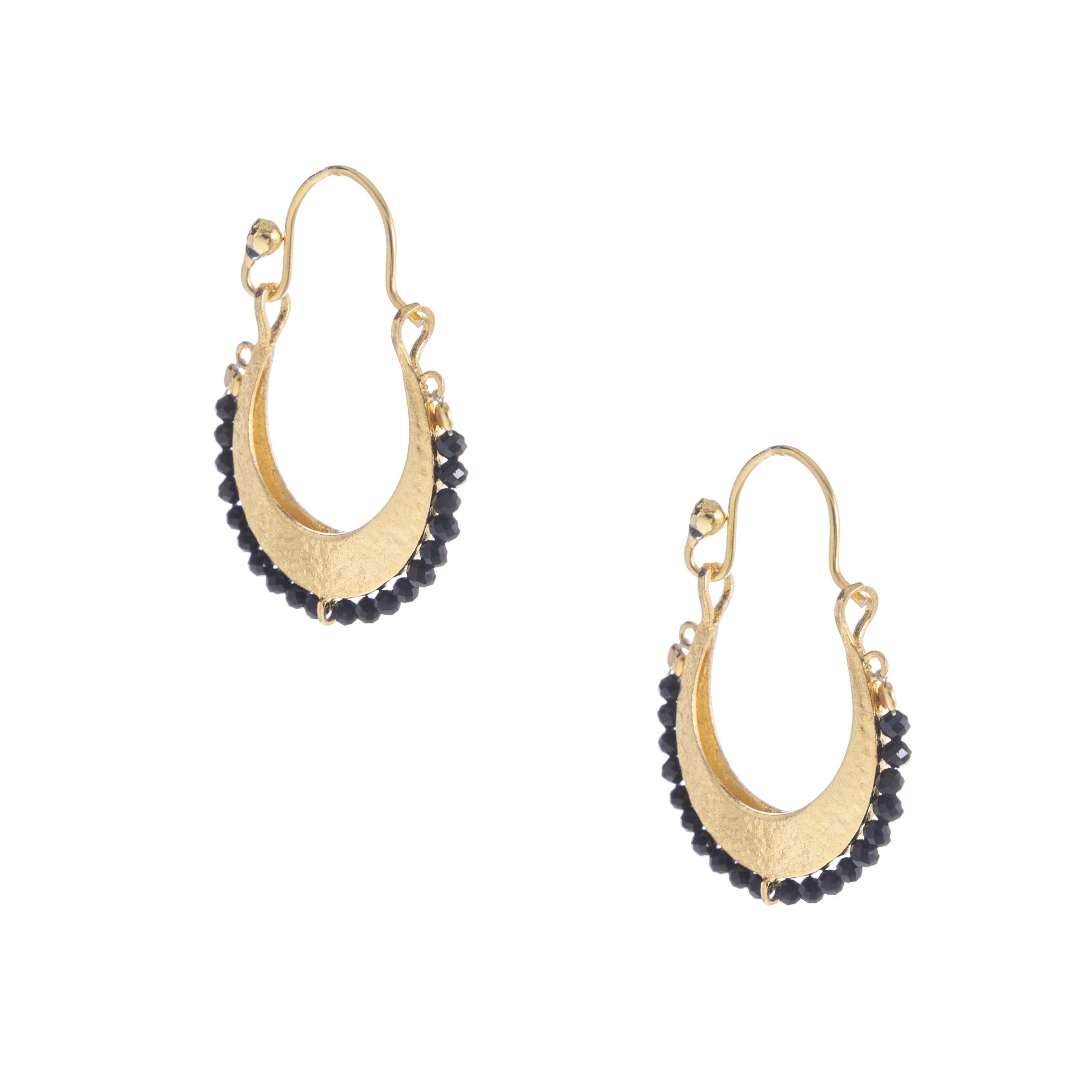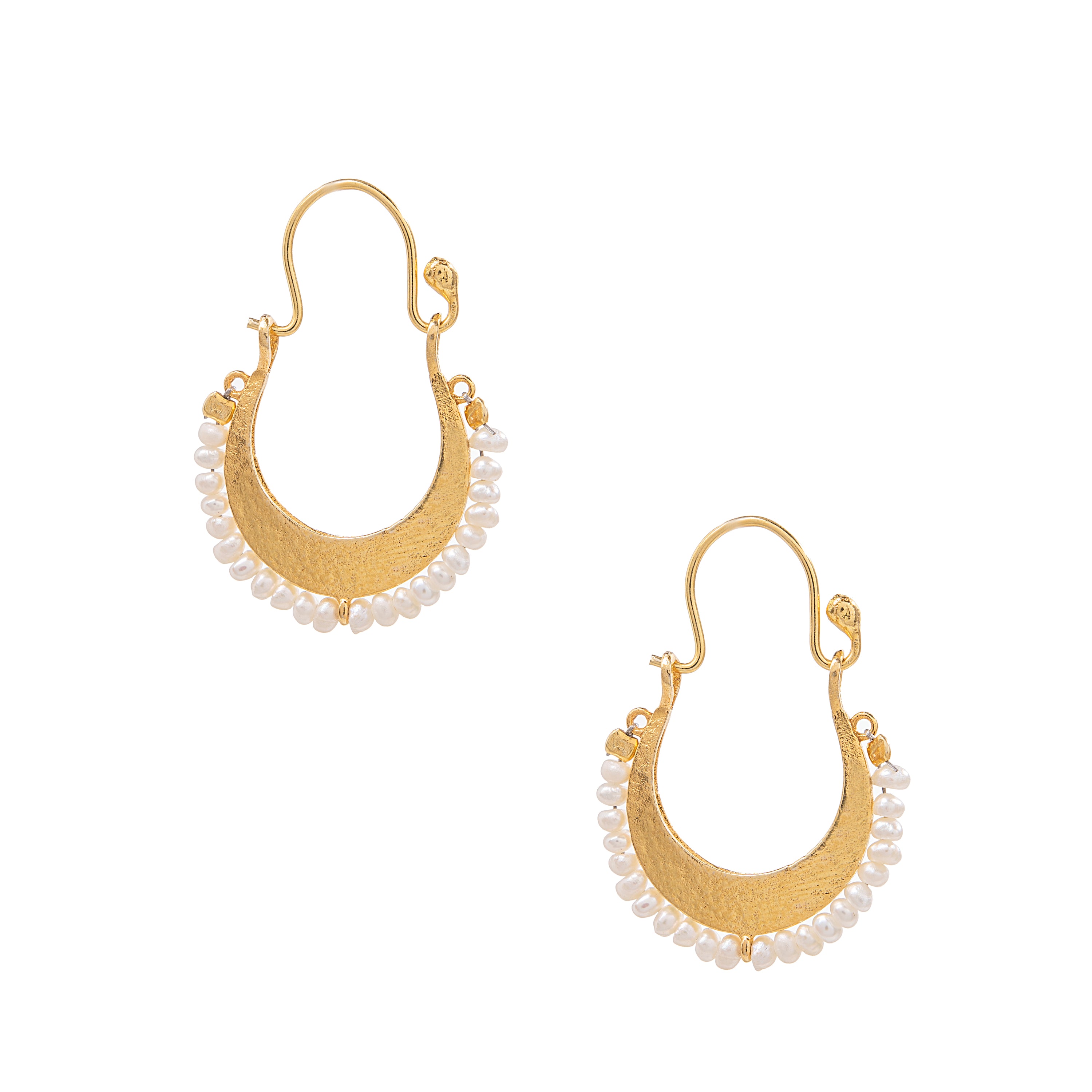 Our Anatolian Crescents are a clean, modern take on the traditional Anatolian earring design. 18-karat gold plating has beautiful rich tone. Accent beads include onyx, red seed beads, and seed pearl. Handcrafted in Istanbul.
925 silver
18 karat gold
various stones
pearl
Size:
Height: 3.4 cm / 1.2"
Diameter: 2.5cm / 1"