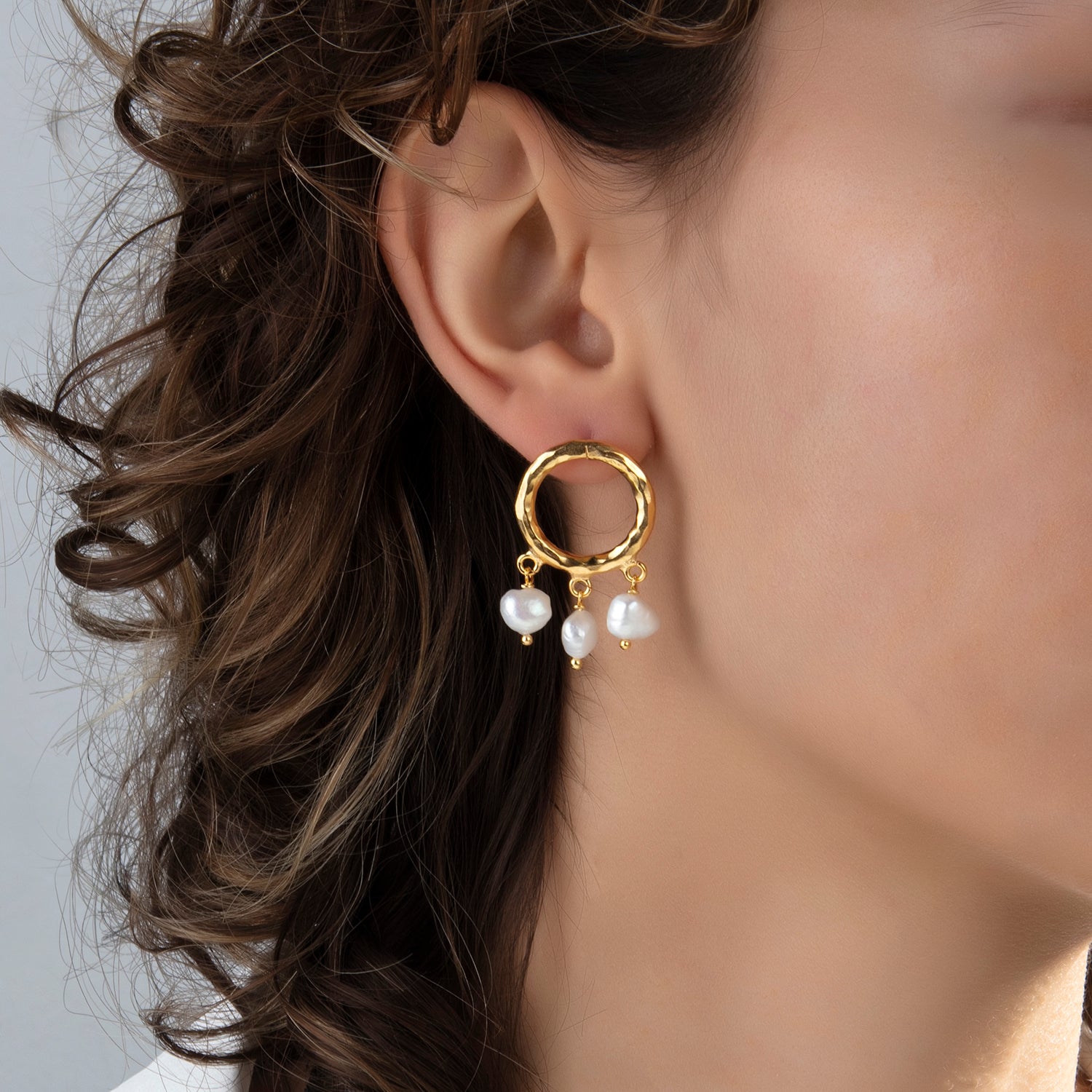 Marmara Sea Triple Pearl Hoop
"Oh, I really like these!"

These unusual front-facing earrings with three little pearls will have you delighted when you put them on. It's classic with a twist!
Details: Materials include freshwater pearl, 22 karat gold-vermeil over 925 silver
Handcrafted in the Marmara Sea region of Turkey.
Marmara Sea Triple Pearl Hoop