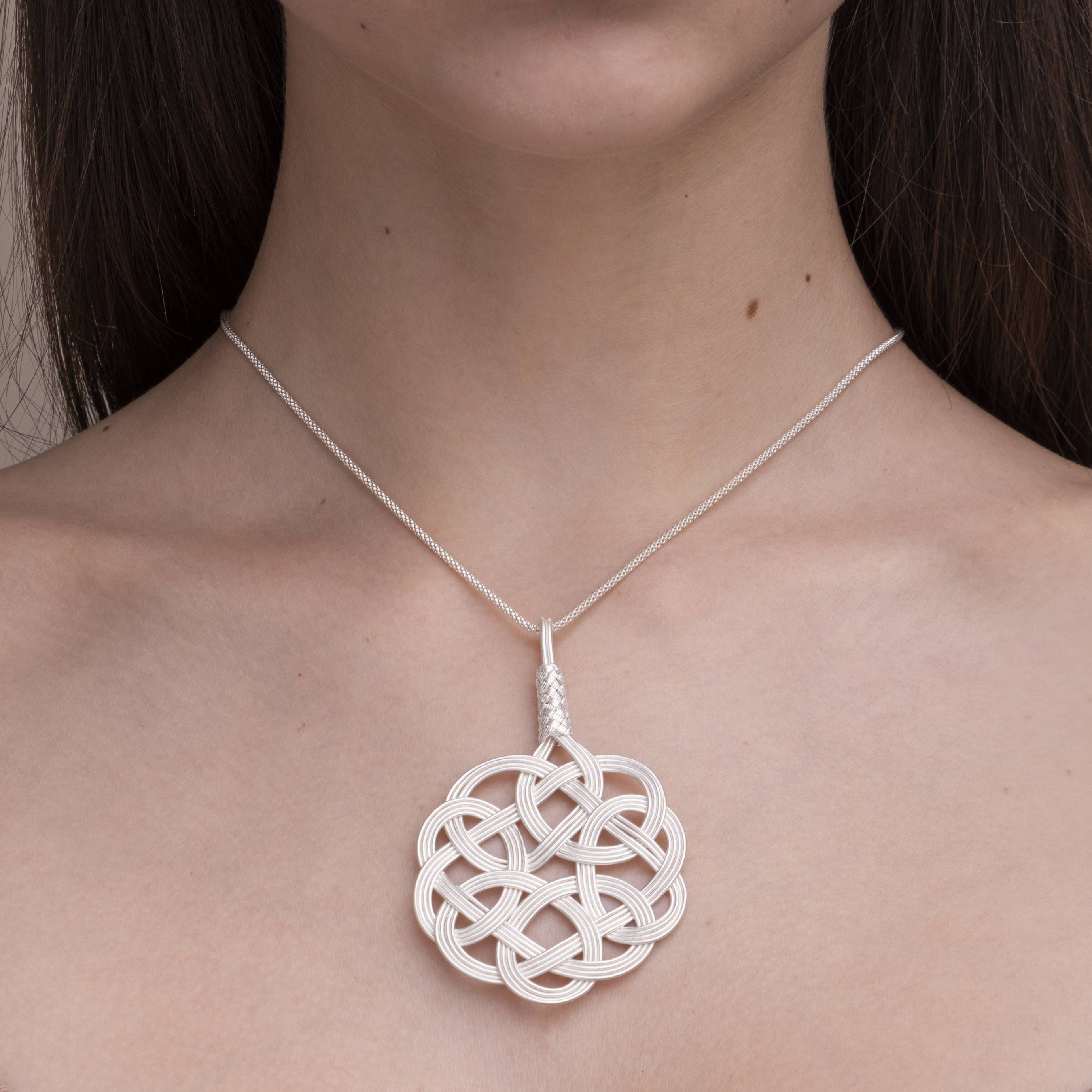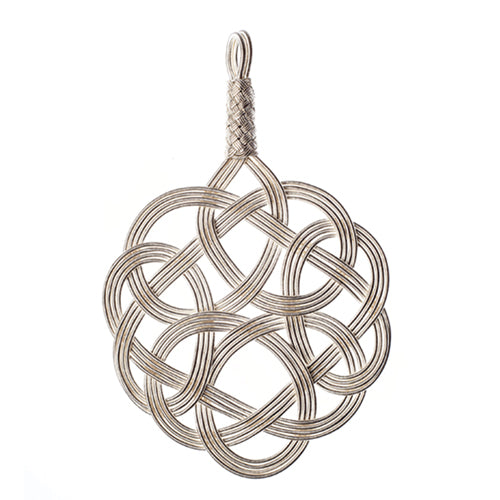 The Love Knot is an enduring symbol of love from the eastern Black Sea region, including the Caucuses and eastern Turkey. Each piece consists of silver coiled around silk thread then woven into a knot, then treated with sulfur. Comes with a 20 inch 925 silver chain.
999 silver
925 silver
handcrafted
sourced in Turkey
About this workshop:
All of our Black Sea Collection is a product of joint collaboration between Seyahan and workshops on the Black Sea Coast of Turkey, all of which are women-owned and operated. We've been working on a peer-to-peer, sustainable basis since 2012. Please see our Black Sea Collection video to gain a better understanding of the work behind our collection.